The-Samaritans.com Website is still being reorganized
Note: the Pilgrimage to the peak of Gerizim went well!
Samaritan Photos
Photos of the Samaritan-Israelites have always been a curiosity for people to view. Today there are many place to view these photos as in books but the reality and quality is today on the digital quality of the internet. We always appreciate sharing many of these with you. We wish to thank the people that share these photos with us, thank you!
A.B Samaritan News has always been a reliable source of news and photos.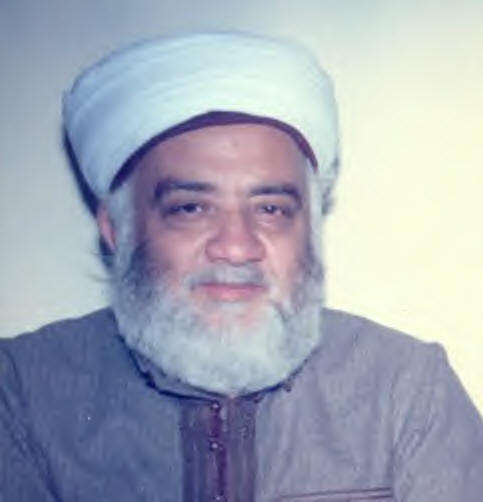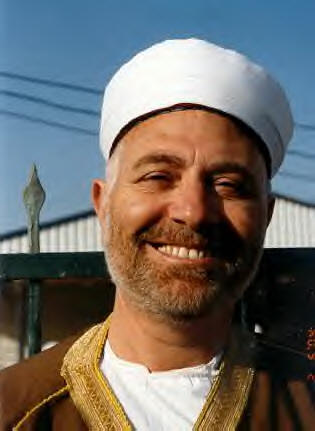 (Photo to the left is Priest Nethanel b. Abraham of Kiriat Luza)
(Photo to the right is Priest Abraham)
-----
Kaprov Eduard, a wonderful free-lance photographer did in fact make it to the last Passover Sacrifice and has informed us that he will be adding these photos to his website soon. We anticipate seeing his quality work!
-------
Israelimages.com Israelimages is home for over 100 of the country's best photographers. Over 20,000 hi-res pictures are ready for download. (not all Samaritan , the site has 85 photos). The content is kept fresh as new images are uploaded every day.
------------------------------
The Sixth Conference of the Société d'Etudes Samaritaines:
The Samaritans: Current State of Research
5-8 July 2004
Aviva and Sammy Ofer Observation Gallery
30th floor, Eshkol Tower, University of Haifa
Monday, July 5th
14:00 – 14:30 הרשמה Registration
14:30 – 15:00 ברכות Greetings
§ פרופ' מנחם מור
§ פרופ' יוסי בן ארצי, דיקן הפקולטה למדעי הרוח
§ הכוהן הגדול אלעזר בן צדקה
מושב ראשון 15:00 –16:30 First Session
יו"ר: פרופ' אוריאל רפפורט (נשיא מכללת עמק הירדן)
§ Chang Choon Shik (Paichai University, Korea)
The Status of the Samaritans in the Tannaitic Literature
§ Lavie Moshe (Ben Gurion University)
"A Cuthean May Be Included" - Rabbinic Literature on Including
Samaritans in Liturgy
§ Shahar Yuval (Tel Aviv University)
The Samaritans in the Mishnah and in the Tosefta: From 'am ha-aretz
to non-Jew
הפסקת קפה Coffee Break
מושב שני 17:00 –18:30 Second Session
יו"ר: פרופ' חנן אשל (
אוניברסיטת בר אילן
)
§ Van der Horst Pieter W. (Utrecht University)
Jacques Basnage on the Samaritans: How much was Known about
the Samaritans in the Netherlands Three Centuries ago?
§ Jamgotechain S.H. (Oriental Studies, Armenia, Erevan)
Vasily Levison: The Earliest Russian Account on Samaritan
§ Milka Levy-Rubin (Jerusalem)
Islamization of the Samaritan Community during the Early Moslem Period
קבלת פנים 19:00
Reception
Tuesday, July 6
מושב שלישי 9:30 -11:00 – Third Session
יו"ר: פרופ' גדעון פוקס (אוניברסיטת חיפה)
§ Amitay Ory (University of Haifa)
Gerizim and Zion between Persia and Alexander
§ Pastor Jack (Oranim College)
The Contribution of the Samaria Papyri from Wadi Daliyeh to the
Study of Economics in the Persian Period
הפסקת קפה Coffee Break
מושב רביעי 11:30–13:00 Fourth Session
יו"ר: ד"ר הלל ניומן (אוניברסיטת חיפה)
§ Lehnardt Andreas (Mainz University)
Massekhet Kutim and the Resurrection of Dead according the Samaritans
§ Shahal Rivka (Ashkelon Academic College)
The Sanctity of Mount Gerizim as Queried in the Literature of Hazal
§ Friedheim Emmanuel (Bar Ilan University)
The Samaritans and the Rabbinic Class in the Mishna and Talmud Periods - Between Cooperation and Eviction
הפסקת צהריים Lunch Break
מושב חמישי 14:30–16:30 Fifth Session
יו"ר: פרופ' אריה כשר (
אוניברסיטת תל אביב
)
§
Fine Steven
(University of Cincinnati)
Between Tiberias and Gerizim: Studies in Jewish-Samaritan Relations During Late Antiquity
§ Hjelm Ingrid (Univ. of Copenhagen, The Carsten Niebuhr Inst.)
Samaria and Samaritans in Recent Research: Ancient Literature and Historical Realities
§ Schorch Stefan (Kirchlichen Hochschule Bethel)
A New Critical Edition of the Samaritan Torah – Outline of a Joint Project
Wednesday, July 7
ושב שישי 9:30 –11:0 Sixth Session
יו"ר פרופ' דבורה דימנט
(אוניברסיטת תל אביב)
§ פלורנטין משה (אוניברסיטת תל אביב)
המשקל בפיוט השומרוני לדורותיו : עיונים ראשונים
§ Morgenstern Moshe (University of Haifa)
הברכה המשולשת בתורה - Samaritan Biblical Interpretation in Hebrew, Aramaic and Arabic
§ Zsengellé József (Reformed Theological Academy of Papa)
Was He a Bad Samaritan? Ascensio Isaiae and the Early Jewish and Early Christian Anti-Samaritan Polemic
הפסקת קפה Coffee Break
מושב שביעי 11:30–13:30 Seventh Session
יו"ר ד"ר משה פלורנטין (אוניברסיטת תל אביב)
§ צדקה ישראל (חולון)
בן גוריון, יצחק בן צבי והשומרונים
§ Tsedaka Benyamim (A.B.- Inst. of Samaritan Studies, Holon)
Samaritan Israelite Families and Households that Disappeared
§ Morabito Vittorio
The History of Samaritans in Syracuse
§ Talgam Rina (The Hebrew University, Jerusalem)
"Depiction of Sacred objects in Samaritan and Jewish Art": A Comparative Study
הפסקת צהריים Lunch Break
מושב שמיני 15:30–17:30 Eight Session
יו"ר פרופ' יעקב ברנאי
(אוניברסיטת חיפה)
§ ניסים דנה (אוניברסיטת בר אילן)
השומרונים: עדה דתית עתיקה בעידן המודרנה.
§ Haseeb Shehadeh (University of Helsinki)
A Case of Palestinian Arab Justice between Minority and Majority, the Samaritan High Priest Salama b. Sadaqa and the Arab Tailors of Nablus in the 19th Century
§
Bonne-Tamir Batsheva
(Tel Aviv University)
Samaritans' Maternal and Paternal Lineages : A Genetic View
§ Corinaldy Michael (Jerusalem)
Sectarian Traditions: The Determination of People of Israel Descendants according to Paternity
Thursday, July 8
סיור Trip
Thank you Menahem Mor for giving us the information of the conference
---------------------------
A Biblical and Archaeological Perspective in Relation to the Israelite Location in the Land of Egypt Part 3
By Shomron
The location of were Joseph son of Jacob was living during the period of the can be easily deduced from the book of Genesis. In the days of Jacob there was a famine in the land. He heard that there was food in Egypt, (Mitraim) (Genesis 42:1-2) Genesis said he heard there was food there in Mitraim (verse 2). Did he read this from stories of his father or travelers? Remember that during Isaac's days there was also a famine in the land and Isaac went to Gerar for food which was where Abimelech king of the Philistines lived (Genesis 26:1). Gerar is on the north end of the Gaza strip. The location is near the ancient sea port of Jaffa where food may have been traded. Abraham also was at Gerar (Genesis 12:10, 20:2)). Abraham was given much riches (Genesis 12:16) which he left with (13:2). This is similar with when the Israelites left with riches (Exodus 12:35-6). and when Isaac left Garar with riches also (Genesis 26:6, 13) Therefore when a famine occurred in the land of Canaan, Gerar was the location of food to be found.
But there is also another side that must be seen, the covenant between Abraham and Abimelech. This covenant took place in Beersheba (Genesis 21:31). The covenant was also between Abraham's son (Isaac) and his son (Jacob) (Genesis 21:23). And it says, "according to the kindness that I have done unto thee, thou shalt do unto me, and to the land wherein thou hast sojourned.' And when Jacob was before Abimelech's grandson, he gave him land to sojourn (Genesis 47:4-6). The proof may be seen when Pharaoh asked the age of Jacob (47:8-9). So the covenant between the sons of Abraham and Ambinelech is seen!
----------------------
Need of a book!
From the Editor
With all the information on Samaritan-Israelites spread out in so many books, it would be really nice to have a book entitled 'A Bibliography of Samaritan Personage.' It would like all data of Known Samaritan-Israelites on record similar to Alan Crown's book 'A Bibliography of Samaritans'. It would be nice to have the information known written first and then the information source shown after. It would however be monumental and would be a great asset to Samaritan-Israelite studies.
Further information will always come to view as in the below book, The late Dr Charles Beke's discoveries of Sinai in Arabia and of Midian. by Charles Beke, Charles (ed. Emily Beke) that has in formation I feel that is unknown to scholars today of the information of Yakub esh Shellaby. This will be interesting to read!
-----------------------
The Reader's Circle
Textus, vol. 3. Annual of the Hebrew University Bible Project
Rabin, C. editor




Book Description: Magnes Press, 1964. 23 plates. Contents: "The Debt of Biblical Research to Izhak Ben-Zvi" by B. Mazar, "Palaeographical Character of Codex Neofiti 1 (with eight plates)" by M. Fitzmaurice Martin, "The Use of Clauses in the Language of Targum Onkelos" by M.Z. Kadari, "Some Unrecorded Fragments of the Hebrew Pentateuch in the Samaritan Version (with 5 plates)" by G.E. Weil, "A Palestinian Fragment of Haftaroth and Other MSS with Mixed Pointing (with two plates)" by I. Yeivin, "Halftaroth of T.-S.B. 17,25" by N. Fried, "Theory and Practice of Textual Criticism: Text-critical use of the Septuagint" by M.H. Goshen-Gottstein. 231pp.
The late Dr Charles Beke's discoveries of Sinai in Arabia and of Midian. BEKE, Charles (ed. Emily Beke)




Book Description: Edited by his widow. London TrUbner & Co, 1878. xviii+606pp. Portrait frontispiece. 14 woodcut plates. Folding map. 26x18cm. Much of Beke's narrative, in the form of letters to his wife, is concerned with the time he spent in Egypt, making arrangements for his journey. Negotiations with Nubar Pasha, Yakub esh Shellaby the head of the Samaritan community, meetings with merchants, engineers travellers, Egyptologists etc, and others living in or passing through Cairo, and his eventual interview with Khedive Ismail, who provided a steamer for his journey to Aqaba, and with whom he discussed, a proposed railway to Khartoum, trams, proposals to flood various deserts, Abyssinia, etc.
The Travels of Ibn Batuta Translated From The Abridged Arabic Manuscripts Copies, Preserved in The Public Library of Cambridge. With Notes Illustrative of The History, Geography, Botany, Antiquities, & C. Occuring Throughout The Work. Lee, Rev. Samuel ( Translator).




Book Description: London: Oriental Translation Fund, 1829. Contemporary Quarter Calf. First Edition. Samuel Lee (1783-1852), learned Greek and Hebrew, and before he was twenty-five had made some progress in Syriac, Samaritan, Persian and Hindustani. In 1819 he was appointed a professor of Arabic at Cambridge University. During the translation of this work lee used original manuscripts that was donated to the library of Cambridge by the traveler John Burckhardt.