In This Issue
<![if !supportLists]>· <![endif]>Festivals
<![if !supportLists]>· <![endif]>Sergio
<![if !supportLists]>· <![endif]>New Book
<![if !supportLists]>· <![endif]>Review
<![if !supportLists]>· <![endif]>Translation
<![if !supportLists]>· <![endif]>Biblio
---
The Samaritan Update, is a Monthly Internet Newsletter, a Division of The-Samaritans.com.
Subscription is free via E-mail only.
-----
Editor: Shomron
Co-Editor: Osher
Sassoni
Staff Writer:
Staff Photographer:
Staff Translator:
Special Contributors:
----
Contact information:
---
and to our
---
Subscribe To the Newsletter -The Samaritan Update.
Sign Up !
---
<![if !supportMisalignedRows]>
<![endif]> <![if !supportMisalignedRows]>
<![endif]>
Samaritan
Studies and Related Conferences:
See this issue
In Planning Stage
SES: In University of Papa/ Hungary in 2008.
organised by Dr. Joseph Zsengelle'
SBL 2008
call for papers
---
Important Links
Samaritan Museum on Mount Gerizim.
Plan on buying a Book? Buy through us and support our main website: www.the-samaritans.com
Have you purchased your book lately?
Feasts & Fasts, A Festschrift in Honor of Alan David Crown
Available from www.mandelbaum.
New Samaritans-
A DOCUMENTARY on Samaritan brides from the Ukraine
Finnish Arabic
Dictionary
 

by H. 

Shehadeh
here for article in Arabic
Upcoming Festivals
Passover: at sunset on April 19, 2008
Festival of Unleavened Bread: tarts at sunset on April 19 to sunset April 26th
First Pilgrimage: early morning of April 26th
Pentecost/ second Pilgrimage June 15, 2008
Festival of the Seventh month Sept. 29, 2008
Day of Atonement: Oct. 8, 2008
Festival of Booths/ third Pilgrimage Oct. 13, 2008
Festival of the Eight Day: Oct. 20, 2008
~~~~~~~~~~~~~~~~
Prof. Sergio Noja-Noseda
Submitted by Prof. Reinhard Pummer
<![if !vml]>

<![endif]>
It is with shock and sadness that I learned that Prof. Sergio Noja-Noseda has died in a car accident on January 31, 2007. As you no doubt will remember, Prof. Noja organized the Fourth International Congress of the SES in Milan in1996. Among his publications on Samaritan subjects are his Italian translation of the Kitab al-Kafi as well as numerous articles and reviews on Samaritan topics.
An obituary in Italian is included, although it concentrates on his work in the field of Arabic studies.
RICORDO DI SERGIO NOJA NOSEDA 4/2/08
La

scomaprsa

di

uno

dei

maggiori

arabisti

italiani
Giuliana Malpezzi*
Lunedi' 4 Febbraio 2008
Il 31 gennaio 2008 è scomparso, in seguito ad un incidente stradale, Sergio Noja Noseda, uno dei massimi arabisti italiani e internazionali
Nato a Pola nel 1931, era Presidente della Fondazione Ferni Noja Noseda per gli Studi islamici e già Professore di Lingua e letteratura araba all'Università Cattolica di Milano e di Diritto musulmano presso l'Università di Torino.
Con le sue numerose pubblicazioni sulla storia dell'Islam, tra le quali: Storia dei popoli dell'Islàm in 4 volumi: I - Maometto, Profeta dell'Islàm; II - L'Islàm dell'espansione, dalla morte del Profeta all' invasione mongola 632-1258; III - L'Islàm dell'immobilismo, 1258-1798 ; IV - L'Islàm moderno, dalla conquista napoleonica dell'Egitto all'ultima guerra del Golfo (di quest'ultimo è uscita la 2a edizione aggiornata a dopo l'11 settembre e la caduta di Baghdad), aveva avuto il merito di far conoscere ed interessare il grande pubblico alla cultura araba, che collocava in un contesto multiculturale, grazie alla sua profonda conoscenza non solo della lingua araba, ma anche dell'ebraico e di numerose altre lingue antiche e moderne.
Chi lo ha conosciuto non può dimenticare il suo eclettismo e la sua profondissima cultura che agiva ad ampio spettro, comparando culture e civiltà differenti, che per secoli avevano convissuto ed interagito. Si sapeva sempre da dove incominciavano le sue lezioni, ma mai su cosa sarebbero finite per la sorpresa dei suoi studenti, di cui riusciva a catturare l'attenzione affascinandoli ed aprendo le loro menti ad un mondo culturale che andava al di là della nozione accademica.
Molti dei suoi amici erano stati suoi studenti, rimasti legati a lui da un rapporto di affetto, grazie alla sua profonda umanità: di Sergio si conoscevano i difetti, ma ugualmente gli si voleva bene per certe sue tenerezze indimenticabili e per quel pizzico di follia e di sense of humour con cui affrontava con piacere la vita.
Recentemente era impegnato in un progetto affascinante, quasi una scommessa per lui: la preparazione dei materiali per l'edizione critica del Corano, mai realizzata sinora né in Oriente né in Occidente, di cui sono già stati pubblicati in collaborazione con François Déroche : Sources de la transmission manuscrite du texte coranique , I, Les manuscrits de style higazi; 1- Le manuscrit arabe 328 (a) de la Bibliothèque national de France ; 2 - Le manuscrit Or. 2165 ( f. 1 à 61 ) de la British Library. La serie di questi facsimili sarebbe continuata - appoggiata da un comitato d'eccellenza riunito al Cairo - come The oldest Koranic scripts (the Prophet, the rightly-guided Caliphs and Umayyad Era), il primo volume dei quali era dedicato ai frammenti sparsi nelle varie biblioteche del mondo (The Fragments, 1,I). Con un accordo con l'Accademia Francese, si era recato nello Yemen dove, dopo decenni di chiusura, aveva avuto uno speciale decreto presidenziale con il permesso di fotografare e pubblicare alcuni manoscritti conservati alla "Casa dei Manoscritti" a Sanaa, nonché il permesso di prelevare alcuni campioni della preziosa pergamena per la datazione con il carbonio 14. Era apprezzato da principi arabi, ministri ed ambasciatori ed era uno dei pochi arabisti che sapeva muoversi in campo internazionale, nell'interesse esclusivo della scienza e della ricerca. Per i suoi meriti scientifici era stato chiamato a far parte del Comitato istituito all' Università di Berlino, il Corpus Coranicum, per poter utilizzare i risultati di tutti questi suoi sforzi per la preparazione dell' edizione critica di cui sopra.
Sergio lascia un grande vuoto nel mondo della cultura, ma soprattutto nel cuore di chi lo ha apprezzato e gli ha voluto bene.

L'autrice è una delle animatrici del Centro di cultura Italia/Asia e della rivista Quaderni Asiatici
~~~~~~~~~~~~~~~
New Book to look for November 2008
SAMARITANS' PAST AND PRESENT: Current Studies (Hardcover)
by Menachem Mor (Editor)
Product Details
Hardcover
Publisher: Walter De

Gruyter

Inc (November 30, 2008)
Language: English
ISBN-10: 311019497X
ISBN-13: 978-3110194975
~~~~~~~~~~~~~~~
Book Review
From the Editor
ABRAHAM'S CHILDREN: Race, Identity and the DNA of The Chosen People, by Jon Entine <![if !vml]>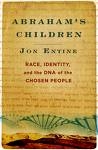 <![endif]>(http://www.jonentine.com) I recently had the opportunity to met with Jon Entine. We discussed his book that does have sections on the Samaritan-Israelites. He had discusses the DNA of the Samaritans and their genes. The main sections concerning Samaritans are found on pages 110-13. He met with Batsheva Bonne-Tamir discussing the DNA of the Samaritans. The conclusion in Entine's book; 'Samaritans likely descended from the Israelites.' While most of the book as the title states, discuses Abraham's children, the identity-DNA gives some interesting information. From information that Jon Entine has provided in the book, we can get a better understanding of the migration maps, haplogroup descriptions with may give the identity of certain tribes and some diseases that have been passed along in family genes. This most important part of the book focuses on family history and their common diseases.
Thank you Jon Entine for writing this book!
Find out more at http://www.abrahamschildren.net
~~~~~~~~~~~~~~~~~~~~~~~
Update on Benny Tsedaka's Torah Translation
The first English translation of the Samaritan version of the Pentateuch was submitted to Logos.com for publication in January 2008. But do not expect it out till the end of this year. This is just part of a mega project that Logos and Benny Tsedaka are working on. In the mean time Mr. Tsedaka has contacted another source to print the translation in hard back book form. We hope to see it for sale soon. In the mean time, here is a short section of a commentary from Numbers 16:22 from page 68; 'And they fell on their faces and said, Il, Eloowwi of the spirits to all the flesh, shall the one man sin, and you will be angry with the entire congregation.'
Commentary: '"The spirits to all the flesh"= Upon these words is based the special Israelite Samaritan tradition that before coming to the Next World, after the Almighty decides if entrance is deserved, the spirit of the person is entering a mid-world of souls and wandering there till the End of the days [Gen. 49:1; Num. 24:14; Deut. 32:29]. From this world of souls the Almighty is giving a soul to a newborn. When there is a newborn, the priest greets him by a special hymn where he is described as a new comer from the world of souls. In the world of souls there exists both those who have already lived on earth and then their body died, and also the souls of those who have not yet been born ever. The Israelite Samaritans do not believe that a soul of someone who has already lived on earth can reenter the world as a newborn.
They do believe there is a divide from the wicked souls and the righteous souls. Shiyyyla (Sheol) means deep in the earth. Other foreign traditions have understood it as hell. But it means deep under the ground. With Karah and his community the fire of the Almighty followed them deep under the ground to burn them completely without a chance to be in the next world of souls because they acted directly against Him [See Deut. 32:22].'
This is just a short interesting morsel of what you can expect from Benny Tsedaka work.
~~~~~~~~~~~~~~
Biblio
The Samaritan Liturgy V2 (1909) (Paperback) by A. E. Cowley (Author)
Book Description: Text Is In English And Hebrew. In Two Volumes. Product Details Paperback: 540 pages Publisher: Kessinger Publishing, LLC (November 3, 2007) Language: English ISBN-10: 054869723X ISBN-13: 978-0548697238 Product Dimensions: 8.8 x 6 x 1.4 inches
The Ancient Languages of Syria-Palestine and Arabia (Paperback)
Editorial Reviews ,Product Description
This book, derived from the acclaimed Cambridge Encyclopedia of the World's Ancient Languages, describes the ancient languages of Syria-Palestine and Arabia, for the convenience of students and specialists working in that area. Each chapter of the work focuses on an individual language or, in some instances, a set of closely related varieties of a language. Providing a full descriptive presentation, each of these chapters examines the writing system(s), phonology, morphology, syntax and lexicon of that language, and places the language within its proper linguistic and historical context. The volume brings together an international array of scholars, each a leading specialist in ancient language study. While designed primarily for scholars and students of linguistics, this work will prove invaluable to all whose studies take them into the realm of ancient language.
About the Author
Roger D. Woodard is the Andrew Van Vranken Raymond Professor of the Classics at the University of Buffalo. His numerous publications include The Cambridge Encyclopedia of the World's Ancient Languages (2004).
Product Details: Paperback: 240 pages Publisher: Cambridge University Press (April 30, 2008) Language: English ISBN-10: 0521684986 ISBN-13: 978-0521684989
Reconstructing the First-Century Synagogue: A Critical Analysis of Current Research (Library of New Testament Studies, the) (Hardcover) by Stephen K. Catto (Author)
Product Details: Hardcover: 226 pages Publisher: T & T Clark International (February 2008) Language: English ISBN-10: 0567045617 ISBN-13: 978-0567045614 Product Dimensions: 9.2 x 6.3 x 1 inches
The Karaite Halakah And Its Relation To Sadducean, Samaritan And Philonian Halakah: Part One (1913) (Paperback) by Bernard Revel (Author)
Product Details: Paperback: 92 pages Publisher: Kessinger Publishing, LLC (October 2, 2007) Language: English ISBN-10: 0548603472 ISBN-13: 978-0548603475 Product Dimensions: 8.8 x 5.8 x 0.3 inches
Gerizim as Israel: Northern Tradition of the Old Testament an the Early History of the Samaritans (Paperback) by Jozsef Zsengeller (Author) Product Details Paperback Publisher: Universiteit Utrecht (1998) ISBN-10: 9072235401
Samaritans, the Earliest Jewish Sect: Their History, Theology and Literature by James Alan Montgomery Publisher: Wipf & Stock Publishers Pub. Date: October 2006 ISBN-13: 9781597529655, 358pp