Upcoming Festivals
Passover: Thursday April 9, 2009
Festival of Unleavened Bread:
Starts at sunset on April 10 -Sunset April 17th
First Pilgrimage: early morning of April 17th
On March 27 begins another year, 6439years from creation
It is 3648 years since the entrance into the Holy Land.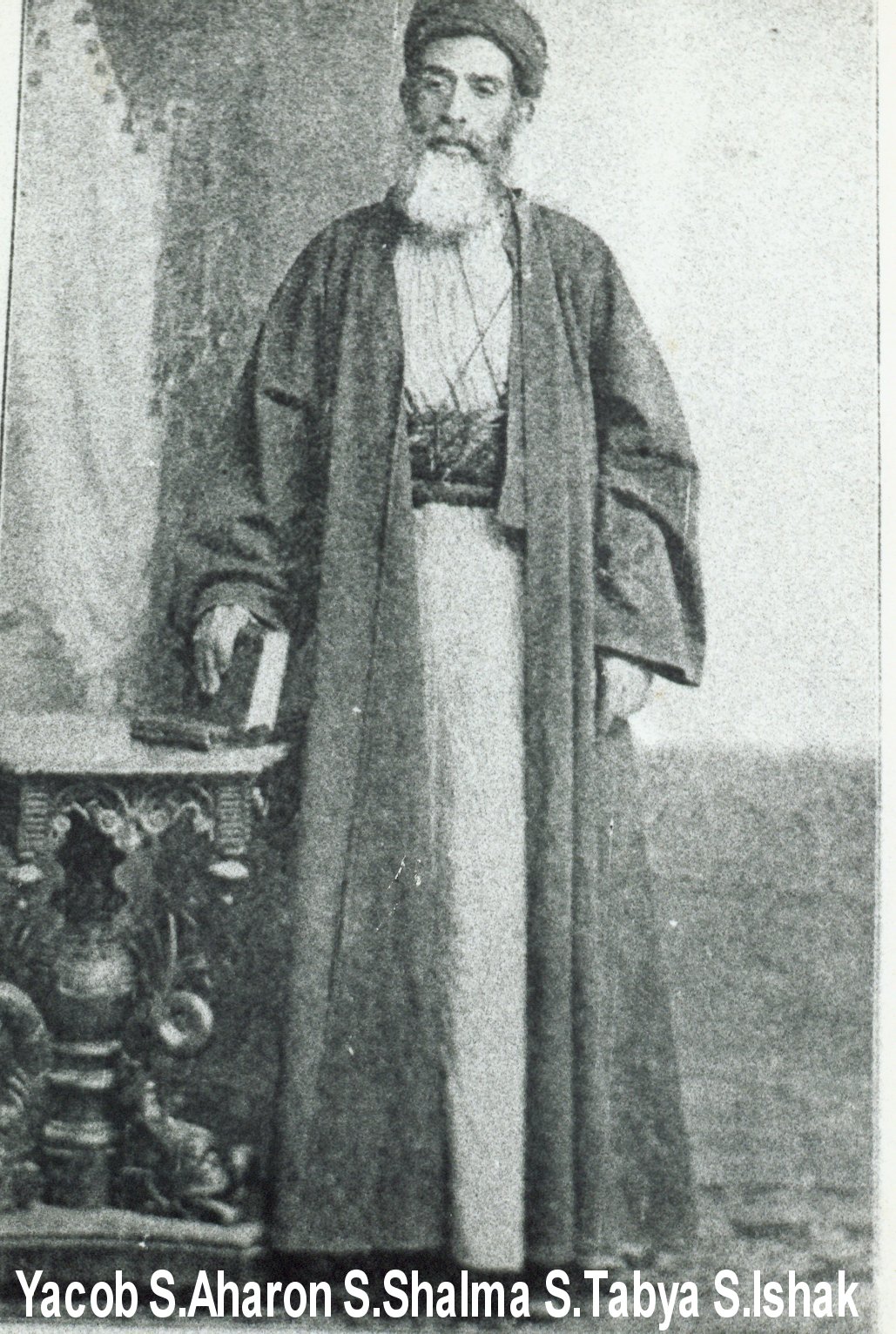 Samaritan Chronology By the humble Yacub, Hakkoen translation from Three Months' Residence at Nablus and an Account of the Modern Samaritans by Rev. John Mills, London, John Murray, Albemarble Street. 1864
This brief chronology is interesting in many aspects. One item that I found surprising is the date for consecration of Baba (5229 from Adam ; 791C.E.). Another date surprised me also this was the date of the death of Aaron and Moses father, Amram according to this work died two years after the Israelites left Egypt.
John Mills' book is one of the first informational book of his time and may have been the the first interest for people like Moses Gastor. The book is very insightful. Here is a segment I thought I would share with you.
Shomron
Page 279 –281
In a manuscript copy of Futuhi Medinti-el Behnesa, in the possession of Dr. Lee, there is a note in the flyleaf at the end, on the Samaritans, which I shall now introduce, as a fit addendum to the above account. It gives us a graphic view of their social position at the time. It was written in the year 1772, by one Achmed Effendi, but does not state where. The laws which he lays down, in way answers to questions, for the proper regulation of the Samaritans, are as follow:-
"1. They are to be distinguished (from the Mohammedans) by dress. Their turbans must be made of course stuff, and of a black colour. They must also not be allowed to wear any garment that becomes men of education or men of high rank. None of their apparel may be made of valuable stuffs, such as silk, fine cloth, or even fine cotton.
"2. They are to be distinguished in riding. They are not allowed upon any account to ride upon horses; only upon asses. They must not use saddles, but pack-saddles. But let it be noticed that they are not allowed to ride even upon asses, except urgent business call them out of the city. Whenever they pass by a mosque, they must alight, and walk in the same path as the best. Old shoes are to be suspended over their shoulders, with bells attached.
"3. They are not allowed to sit near where the Mohammedan governor may be; and should any one be elevated above a Mohammedan, the governor must punish him.
"4. They are not allowed to build their houses high, nor too near a Moslem house.
"Thus they are not to enjoy the privileges (of Mohammedans) unless they profess that God is the only God, and Mohammed is his prophet."
I have only to add here, with regard to their avocations, that few of them follow certain handicrafts, but the majority are traders in various wares, and are, as a community, comparatively poor, as well as oppressed.
From the Editor
Each year the Samaritan-Israelites and may others in their own way and day celebrate the remembrance of the Israelite Passover, but I must say; we all have a reason to remember the past and thank the creator. If the Passover had not happened the world as we know it today would be a totally different. And most of us are lucky that we live apart from real troubled times. We do not know exactly what our future holds but we all have reason to be thankful.
I wish also that you remember the legacy of the Samaritan-Israelites that no matter how difficult times were they remained faithful and steadfast to the God of Avraham, Isaac and Jacob. May he be praised for his mercy on us all.
~~~~~~~~~~~~
~~~~~~~~~~
Samaritan Pentateuch Bundle (5 Vols.)
The Samaritan Pentateuch Bundle (5 Vols.) from Logos brings you:
The entire text of the Pentateuch in Samaritan Hebrew

The first-ever English translation of the Samaritan Pentateuch, prepared by Benyamin Tsedaka. This translation also highlights every place where the Samaritan Pentateuch differs from the Masoretic text.

A complete English translation of the Masoretic text based on the 1917 JPS Tanakh with differences from the Samaritan Pentateuch highlighted.

Supplemental material to the Samaritan Pentateuch, such as a glossary of proper names with their Masoretic equivalents, and appendices that compare the differences between the Masoretic text and the Samaritan Pentateuch with the Dead Sea Scrolls and Septuagint.

Ze'ev Ben-Hayyim's groundbreaking A Grammar of Samaritan Hebrew.
Suggested
Retail Price

Logos
Sale Price

Pre-Pub
Special

DOWNLOAD

$206.95

$149.95

$99.95

CD-ROM

$206.95

$149.95

$99.95
(Please Logos shall not be publishing the Samaritan Torah as described above. The book shall be published near the end of this year. We shall keep you informed when we learn more. The Editor April 5, 2009)
~~~~~~~~~~~~~
The Samaritan Pentateuch: A Critical Editio Magna
The research project aims to provide a critical edition of the Hebrew Pentateuch of the Samaritans. The Samaritan Pentateuch is one of the most important text sources of Old Testament studies and Hebrew linguistics. To this day, however, there is no edition available that meets the requirements of modern text science. This holds true especially for the edition prepared by August Freiherr von Gall (1914-1918) which must be considered as out-dated and unreliable with regard to the manuscript data as well as to the methodological approach.
We intend to prepare a diplomatic edition that will be based on MS Cambridge Add. 1846 (stemming from the early 12th century C.E.). MS Cambridge 1846 is the oldest manuscript which has preserved almost the complete Samaritan text. Variant readings of ca. 150 further Samaritan Hebrew manuscripts (dating from the 9th to the 15th centuries) will be noted in the critical apparatus. Two additional apparatus will record the variants of the different Samaritan translations (Samaritan Aramaic Targum and Samaritan Arabic translation) as well as of parallels found in non-masoretic texts (the Septuagint and Qumran manuscripts in particular). Marginal notes will show the vocalization of single words where the oral tradition is required in order to understand the specifically Samaritan reading of the text, particularly in those cases where significant differences to the masoretic vowel tradition occur or where a certain word allows more than one reading.
http://schorch.at/html/samaritanus_english.html
http://schorch.at/html/samaritanusprojekt.html
~~~~~~~~~~~~~
Samaritan Pentateuch Manuscripts - Two First-Hand Accounts
W. (William) Scott Watson Book Description: Gp, 2008. Gorgias Press Paperback. ISBN: 978-1-59333-892-3
The essays collected in this volume are dedicated to the study of two particular Samaritan manuscripts of the Pentateuch. These are the first scholarly accounts of each of these texts. The first two articles are an introduction to a manuscript of the Samaritan Pentateuch that the author acquired through a third party in Sidon, Syria. This manuscript can be dated to 1232 CE. The final essay regards a manuscript of the Hebrew Pentateuch, which was sent to him by the High Priest of the Samaritans in Nablus, Syria. The second manuscript can be dated to 655 CE. At the time that these essays were written these were two of the very earliest clearly datable copies of the Pentateuch known to exist. In these three essays, Rev. Watson discusses the physical, historical and literary features of the manuscripts.
Reverend W. (William) Scott Watson (1862-1944) was a missionary to Syria with the Foreign Missions of the Presbyterian Church. He was also an avid collector of manuscripts. He was a graduate of the College of the City of New York, where he was awarded a Ward medal. His other publications include "Bab el-Iarab: An Outline of Arabic Syntax," "A Syriac-Arabic Narrative of Miracles of Jesus," and "An Arabic Version of the Epistle of Dionysius the Areopagite to Timothy."
http://www.gorgiaspress.com/BOOKSHOP/pc-56096-2-watson-w-william-scott-samaritan-pentateuch-manuscripts.aspx
~~~~~~~~~~
Update from Reg
Eisenbraun's informed me that the two new books by Magen JSP VII – The Samaritans and the Good Samaritan and Mount Gerizim Excavations. A Temple City should be in stock there in March.
~~~~~~~~~~~~~~
Lot Museum set to open this summer Jordan Times, February 13th, 2009
After several years of preparation, the doors of Lot Museum are set to open to the public this summer. Located some 100 metres downhill from the site where Lot and his family are believed to have fled from the devastation of Sodom and Gomorrah, the museum is in the final stages of being furbished with archaeological pieces already being prepared to be showcased, according to Department of Antiquities (DoA) Director Fawwaz Khraysheh. "Items have been chosen by a committee and will soon be placed in the museum, which we hope will open this summer," Khraysheh told The Jordan Times on Monday. The interior decoration and furnishing of the 2,000-square- metre building have been completed, and showcases and display areas are currently being prepared with interpretations to guide visitors through the history of the region, he noted. According to the DoA director, around 400 archaeological pieces discovered in the vicinity, from Zoar, Lot's Cave and across the Jordan Valley area representing history from 8000BC all the way to the Islamic era, will be exhibited at the museum. http://www.jordanti mes.com/? news=14176
~~~~~~~~~~
Web Links
Developing Tourism in Samaria by Avraham Zuroff
(IsraelNN.com) The Shomron Development Company's newly-appointed director, Chaim Ben-Shushan, plans to attract tourists to Samaria by opening bed-and-breakfast lodges in existing Samaria communities.
The former vice president of Maagal Security and entrepreneur visited several potential tourist sites on Sunday. In a visit to the Samaritan community on Mount Gerizim, Ben-Shushan spoke with Samaritan leaders, Ovadia and Itamar Cohen.
http://www.israelnationalnews.com/News/News.aspx/129523
Pilgrims in the Holyland
http://english.ohmynews.com/articleview/article_view.asp?article_class=16&no=384427&rel_no=1

Israelite Samaritan by Benny Tsedaka
Benny answers questions on Youtube.com
#2 https://www.youtube.com/watch?v=jVv6fGocSq8
#3 https://www.youtube.com/watch?v=-mvqbY0UzMM&feature=channel_page
#4 https://www.youtube.com/watch?v=ecvMzofd0eY&feature=channel_page
#5 https://www.youtube.com/watch?v=87Mx3ndgx18&feature=channel_page
#6 https://www.youtube.com/watch?v=UYdiB6__Lbs&feature=channel_page
#7 https://www.youtube.com/watch?v=AK2cpBVgEi8&feature=channel_page
#8 https://www.youtube.com/watch?v=zSEhwG_xuuA&feature=channel_page
#9 https://www.youtube.com/watch?v=CFbJ0np1ydU&feature=channel_page
#10 https://www.youtube.com/watch?v=To3wltAsotw&feature=channel_page
#11 https://www.youtube.com/watch?v=oOWZAaV2xMc&feature=channel_page
#12 https://www.youtube.com/watch?v=trNbHEH_DCc&feature=channel_page
#13 https://www.youtube.com/watch?v=PffK1suHBjI&feature=channel_page
#14 https://www.youtube.com/watch?v=UnHRPW3dmLA&feature=channel_page
#15 https://www.youtube.com/watch?v=u6Rgm7YhYwY&feature=channel_page
#16 https://www.youtube.com/watch?v=M5efXv_Qr9w&feature=channel_page
#17 https://www.youtube.com/watch?v=V7oQNtdD0N8&feature=channel_page
#18 https://www.youtube.com/watch?v=WMT33cAGml0&feature=channel_page
#19 https://www.youtube.com/watch?v=26J9Bge_Aig&feature=channel_page
#20 https://www.youtube.com/watch?v=j1xhWDIjgX0&feature=channel_page
#21 https://www.youtube.com/watch?v=kfHnCixTo9w&feature=channel_page
#22 https://www.youtube.com/watch?v=tkutVOZMrrU&feature=channel_page
#23 https://www.youtube.com/watch?v=jmQqZl_CF7A&feature=channel_page
#24 https://www.youtube.com/watch?v=PR3Af8XoYpQ&feature=channel_page
The Samaritans the earliest Jewish sect their history, theology, and literature by James A Montgomery Philadelphia, The J.C. Winston Co.1907
This book is online at http://www.houseofdavid.ca/sam_mont.htm
Tombs of Priests
http://www.biblediscovered.com/2009/02/tomb-of-eleazar-ben-aaron/
Sur cette photo de Samaritains au Mont Gerizim, j'ai eu la surprise de reconnaître mon hôte près de Naplouse l'été dernier. http://lunettesrouges.blog.lemonde.fr/2009/02/07/le-don/
~~~~~~~~~~~~~
Books for sale
Samaritan Prayer Book) Aleh Sheva Tefilot: Shabat Tzamot Mo'ed Hag ha-Sukkot, Leil Moed ha-Hodesh ha-Shevi'i, Yom Moed ha-Hodesh ha-Shevi'i ba-Boker, Shabat Aseret Yomei ha-Selihot, Leilot Aseret Yomei ha-Selichot, Y'mei Aseret Yomei ha-Selichot ba-Boker, Shabat ha-Sakanatah [RARE].
Sadaqa, Avraham ?]. Book Description: NP, Holon, Israel, 1958. 8vo. 337 pp. Blue cloth. Blue ribbon marker. Book is extremely rare, as OCLC lists only one single library worldwide that owns this item. Book is written entirely in Samaritan Hebrew, with a key to the alphabet in modern Hebrew script on front endpaper. Book is a Mahzor (Holiday Prayer book) for the seventh month in the Hebrew calendar, (Tishrei), when the holiday Sukkot (Feast of Tabernacles) takes place. As evident from the tittle and contents, it is a time of repentance and fasting as well as joy in the Samaritan religious tradition. Scuffing and age wear to boards. "Tefilot Hodesh Shevi'i" written in Modern Hebrew in pencil on front endpaper, otherwise book is in very good condition. During the middle of the twentieth-century, there was an attempt within the Samaritan community to establish a received or authorized text. This task was primarily undertaken by Avraham and Ratzon Sadaqa (or by his Samaritan name, Ratzon ben Binyamin ben Shalach Sadaqa HaTzafri) of Holon, a community outside of Tel-Aviv where in 1954, the president of Israel, Yitzhak Ben-Zvi, helped to establish a Samaritan quarter. As of November 1, 2007, there were only 712 Samaritans, around half of whom lived in Holon.
Tefilat Shabat ha-Devarim. Aseret Ha-Dibrot (Samaritan Machzor/Holiday Prayer Book) [RARE].
Tsedakah, Avraham Nur and Ratson ben Binyamin ben Shelah Tsedakah Hatsafari. Book Description: NP, [Holon], 1962. First edition. 8vo. 155 pp. Blue cloth. Rare work, as OCLC only lists eight libraries world wide that own this item. This work is a prayer book written in Samaritan Aramaic for the Samaritan feast commemorating the Ten Commandments. Title page in Hebrew, rest of entire work in Samaritan Aramaic. Minor age wear to boards. Stamp of former owner on title page, otherwise book is in overall very good condition. In the Samaritan religious tradition, the biblical holiday Shavuot, (Pentacost), lasts seven days like Passover or Sukkoth (the Feast of Tabernacles). The sixth day of Samaritan Pentacost falls on Saturday, the Sabbath and is called "Shabbat Aseret Ha-Devarim", (The Sabbath of the Ten Commandments.) This particular day has its own special liturgy unique unto itself, which is contained in this book. During the middle of the twentieth-century, there was an attempt within the Samaritan community to establish a received or authorized text. This task was primarily undertaken by Avraham and Ratzon Sadaqa (or by his Samaritan name, Ratzon ben Binyamin ben Shalach Sadaqa HaTzafri) of Holon, a community outside of Tel-Aviv where in 1954, the president of Israel, Yitzhak Ben-Zvi, helped to establish a Samaritan quarter. As of November 1, 2007, there wereonly 712 Samaritans, around half of whom lived in Holon.
After the Exile, A Hundred Years of Jewish History and Literature. Part II - the Coming of Ezra to The Samaritan Schism.
Hunter, P. Hay (Minister of Vester) Book Description: Oliphant, Anderson & Ferrier., Edinburgh, 1890. 1st. Quite scarce and I believe this authors first published work. 313 pps. Original green cloth bds, gilt titles, teg, edges lightly foxed, contents near fine. A few pencil margin marks (look like passages lined on the side), and a date at the bottom of the last text page dated 19 June 1891 and signed in Initials presumably by the first reader/owner. First Owner.
Specimen ineditae versionis Arabico-Samaritanae Pentateuchi e codice manuscripto Bibliothecae Barberinae
Hwiid, Andreas Christian
Book Description: Rome: Praesidum Facultate, 1780. Arabico-Samaritan text of Genesis chapter 49, with parallel text in Arabic characters and the Arabic version from WaltonÕs Polyglott Bible. The manuscript is attributed to Abu al-Hasan of Tyre. With notes and commentary in Latin, glosses in Arabic, Greek, Hebrew, and Coptic (SAMARITAN) First edition. 8vo. Pp. 63, [1, imprimatur], xxxviii, [1, errata]. Black marbled boards. Ex-library, with shelfmarks and perforated stamp on title page margin (affecting two numerals in imprint), else very good. Schnurrer 362.
Carmina Samaritana. E codicibus Londinensibus et Gothanis edidit et interpretatione Latine cum commentario illustravit
GESENIUS, GUIL. [Ed.] Book Description: Fr. Chr. Guil. Vogelii, Lipsiae, 1824. First edition, 4to, pp. [6], 106; folding chart of Samaritan and Phoenician characters; stain on outer edges, staining and loss of bottom edge of lower cover continued inside to terminal leaves (no loss of text), small cracks in spine with small loss at bottom, covers a little scuffed, else good or better in later blue unprinted wrappers. Songs in the Samaritan language, accompanied by introduction, translation and notes in Latin. The first fascicule in the Anecdota Orientalia series, edited by Gesenius.
The Karaite Halakah and its relation to Sadducean, Samaritan and Philonian Halakah (Part 1).
Revel, Bernard. Book Description: Cahan Printing Co., Philadelphia, 1913. First edition. 8vo. 88pp. Maroon cloth with gilt title on spine. Head and tail of spine slightly bumped and rubbed. Corners rubbed. Minor scuffing and a few tiny white stains to boards. Inscribed by previous owner on front endpaper. "A Thesis by Bernard Revel, submitted February 17, 1911 in partial fulfillment of the requirements for the degree of Doctor of Philosophy in the Dropsie College for Hebrew and Cognate Learning". Text in English and Hebrew. In very good condition.
DES SAMARITANERS MARQAH: AN DIE 22 BUCHSTABEN, DEN GRUNDSTOCK DER HEBRÄISCHEN SPRACHE ANKNÜPFENDE ABHANDLUNG.
Jt) Samaritan) Marqah; Hermann Baneth. Book Description: Halle: No Publisher. 1888., 1888. (FT) 8vo. 56 pages. In German. SUBJECT(S) : Samaritans – doctrines; Samaritan religious poetry, Hebrew. OCLC lists 4 copies worldwide (Univ of CA-Berkeley, Center for Research Libraries, UPenn, New York Public Library) . Ex library, good condition. (GER-28-7). Binding is Cloth.
Die Samaritanische Pentateuch-version die Genesis.
HEIDENHEIM (Dr) M. Book Description: 1884., 1884. BOUND WITH Der Commentar Marqah's des Samaritaners [Büche I, II, IV, und Auszüge aus BB III und VI.] AND Die Samaritanische Liturgie (Eine Auswahl der Wichtigsten Texte). In der hebräischen Quadradschhift unter benutzung der barberinischen Triglotte. Herausgegeben und mit Einleitung, Textkrit, Noten, Scholien und Beilagen versehen von ---. Leipzig Otto Schulze, 1884-5. & Weimar, Emil Felber, 1896. (Bibliotheca Samaritana, I & III). lii+97; xlviii+230+vi; xl+212pp. 21x15cm. Later cloth. Tear to head of backstrip. Cloth slightly discoloured, a firm copy, internally very good. Binding is HARD BACK.
STUDIES IN SIDOOR.
Hodes, Rabbi Z. Book Description: Publication: Belfast, P. Quinn, 1911. Bound in newer cloth, 8vo, 118 pages. Gilt on spine. Writing on pages, underlining, dates added, things crossed out, seem to be corrections by author himself. "The volume comprises a history of the Jewish ritual and liturgy in the ancient temple and modern synagogues, Sephardi and Askenazi, and what changes were wrought therein through the influence of pagans, Christians, Mohamedans, Samaritans, and Karaites. " SUBJECT (S) : Jews -- Liturgy and ritual. Daily prayers -- Commentaries. Very Good condition. OCLC lists 10 copies worldwide. (BR-1). Bookseller Inventory # 14439
Bibles and Biblical Literature; Supplement to C. J. Stewart's Catalogue of Bibles and Biblical Literature
C J Stewart Book Description: C J Stewart, London, 1872. First Edition. pp 1-304 [8]; [4] pp 306-406; pp 1-40 [10] This is a single volume containing two bookseller's catalogues of rare Bibles and biblical works advertised for sale by the London dealer C J Stewart. The items on sale include 'a Collection of Samaritan Manuscripts among which Three Very Ancient Samaritan Pentateuchs.' Bound in at the front of the volume there is a two page letter from C J Stewart to a customer in which he apologises for the errors in a previous catalogue, and conveniently blames the printer. This interesting compilation has been rebound in attractive brown cloth with a paper spine label on the spine.
Samaritan Pentateuch Manuscripts - Two First-Hand Accounts (ISBN: 9781593338923)
W. (William) Scott Watson Book Description: Gp, 2008. Soft Cover. Book Condition: New. new excellent book. Analecta Gorgiana 79.
The modern-Hebrew numbers. With an appendix.
Budd, Theodore. Book Description: London: John F. Shaw and Co., 1880., 1880. VG, sewn, in orig. gray wrapper. Cathedral library bookplate. v, [7]-70 p.; 18.5 cm. Light marginal pencilling `Preface. My purpose, under the divine blessing, in the following pages, is to bring forward, what has so many times been before asserted, the superior ity of the old-Hebrew numbers to those of the modern-Hebrew copies of the sacred Scriptures. Our chronological systems, including that suggested by the Samaritan Pentateuch, may be said,strictly speaking, to be reducible to two in number, commonly called the long numbers and the short numbers. The discrepancies withwhich we have todoare not the unavoidable errors incident to translation and transcription, but are believed to be the result of an organized system of purposed falsification,comparatively trifling, perhaps, in a literal and grammatical sense, but of such a nature as to cause--what indeed was intended--a chronological disfigurement of some fifteen hundred years in ancient history,which disfigurement is not likely toget unravelled by our insisting on the moral impracticability and impossibility of corrup- tion in the sacred text somewhere. In the work of manipulating the numbers in their Hebrew Scriptures, the Rabbinical Jews of their day unfortunately succeeded so well as to throw the chronology of the Pentateuch into such a state of confusion and entanglement as, in very deed, "to puzzle the Christians," and to baffle the toils of many who have enquired into this intricate subject. ".restoring the original chronology of Josephus and Theophilus." (Hales). This tract will be found to consist almost exclusively of extracts from the works of Dr. John Jackson, Dr. Michael Russell, Dr.William Hales, Rev. Henry Owen, and the Rev. Hartwell Horne.'. Binding is Paperbound.
THE COMPREHENSIVE BAGSTER'S BIBLE
No Author Book Description: Bagster & Thoms, London, 1829. Hard Cover. Book Condition: Very Good. Dust Jacket Condition: No Jacket. This antique hardcover Bible is bound in black patterned leather boards with gilt trim and spine lettering. Cover has etched diamond pattern, with gilt borders; spine has raised bands trimmed in gilt filigree, with gilt lettering. Some wear to the cover, dulling of gilt. Some browning of inner pages, but most are clean. Binding seems tight, pages are crisp. Family notes are pasted onto front endpaper and written on second endpaper, detailing the Baxley family of England. This Bible, popularly known as the "Bagster's Bible" after the printer, was dedicated to King George IV and included the full Old and New Testaments as well as nine chapters on Jewish writings, the Apostolic writings, the Samaritan Pentateuch, the Apostolic and Primitive Fathers, the significance of Jewish sects and factions, weights and measures, and more. 1352 pages; approx. 8'x10".
Studies in Aramaic Poetry (c.100 B.C.E.-c. 600 C.E)(Selected Jewish, Christian and Samaritan Poems) -[Series: Studia Semitica Neerlandica, 34] (ISBN: 9789023232605) A.S. Rodrigues Pereira Book Description: Book Condition: new. BRAND NEW. TITLE:Studies in Aramaic Poetry (c.100 B.C.E.-c. 600 C.E)(Selected Jewish, Christian and Samaritan Poems) -[Series: Studia Semitica Neerlandica, 34]PUBLICATION DATE:1997. FORMAT:PAPERBACK. PAGES:468 pp DESCRIPTION:The paucity of material, which has limited the study of Aramaic for too long, is gradually being alleviated. An ever growing body of well-edited texts is being made available to the scholarly world. These publications have provoked a number of important and penetrating linguistical and grammatical studies. Generally, however, corresponding literary studies of these texts are still lacking. The present work is an attempt to add a literary approach to the earlier analyses. The study deals with Aramaic poetry of the period between c. 100 B.C.E. and c. 600 C.E. The discussion of the textual material is organized in a number of levels, one superimposed upon the other. The basis is formed by a close exegetical and literary reading of the poems to elucidate essential elements of content, style and form. Particular attention is paid to structure and composi tion as a function of the content of the poems, and to the use made by the poets of stylistic devices as structural elements.